Red Alpha VR30 RA338 High Pressure Fuel Pump Kit for Infiniti Q50 / Q60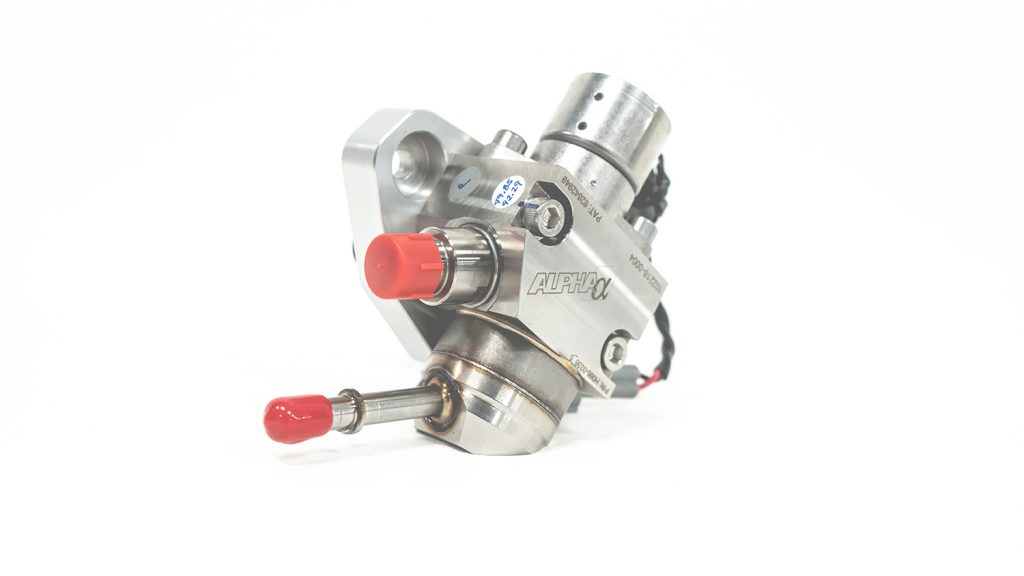 Introducing the Red Alpha VR30 RA338 High Pressure Fuel Pump Kit. It's simple, if you want to make more power you are going to need more fuel. This pump features high quality all stainless steel construction. Use of the laser welding process insures that any potential leaks are non existent. The pump comes complete with direct fit hardware kit. Like all Alpha products construction and performance are of the highest measure.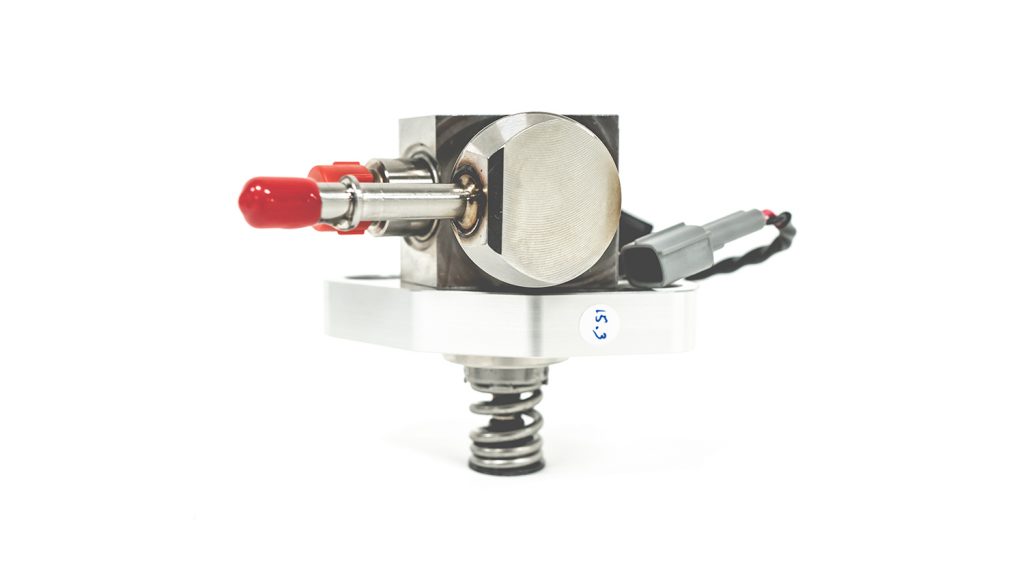 Engineered to be the Best
---
We partnered with an industry leader in fuel pumps, Nostrum Energy, in the development of this component. For this reason our customers know that they can rely on our fuel pumps to be the best built, best performing on the market.
Through the use of Computational Fluid Dynamics (CFD) the Red Alpha High Pressure Fuel Pump mapping shows the optimized fuel flow trajectories. Our pump piston diameter yields an incredible rate of 338 LPH!
The Red Alpha VR30 pumps come fully assembled for a quick, bolt-on upgrade and use all OEM type fuel fittings and electrical connectors. The Red Alpha VR30 RA338 High Pressure Fuel Pump Kit upgrade utilizes OEM-type low and high pressure fittings. Each individual pump is flow tested to insure the ultimate in performance, and comes with comprehensive installation instructions by clicking HERE. The pump has an incredible maximum operating pressure of 200 bar!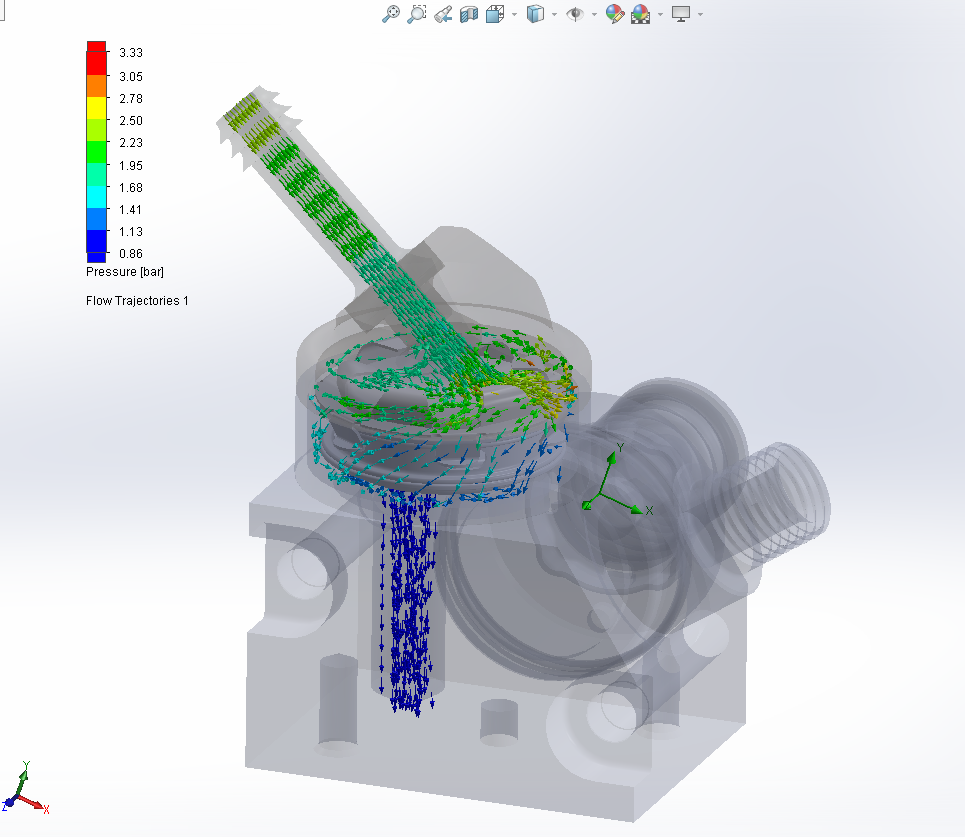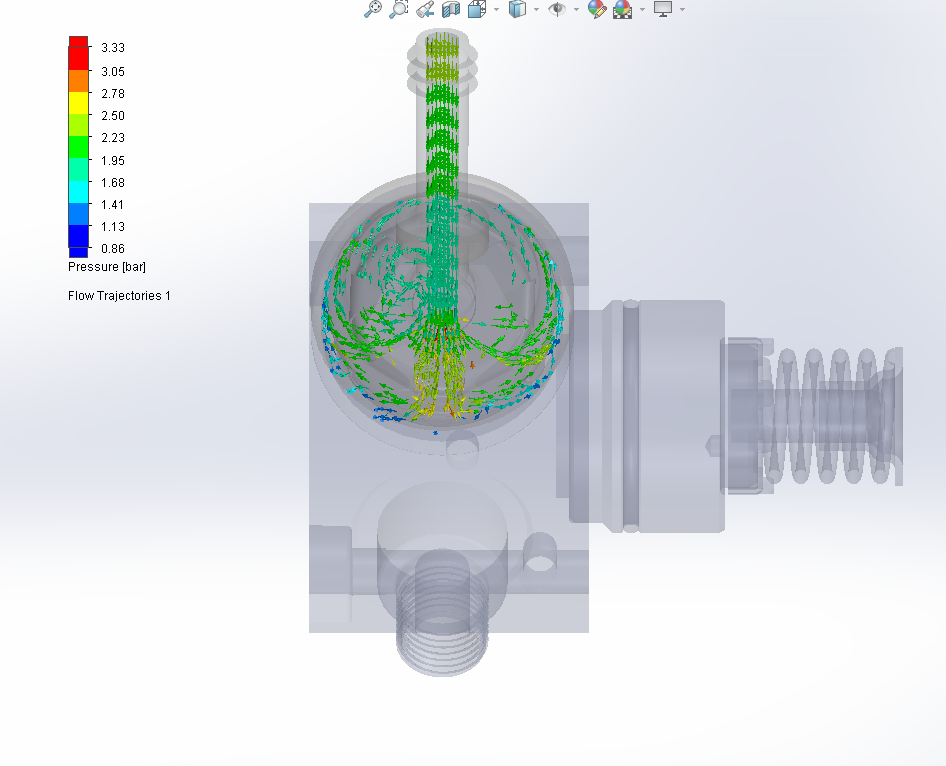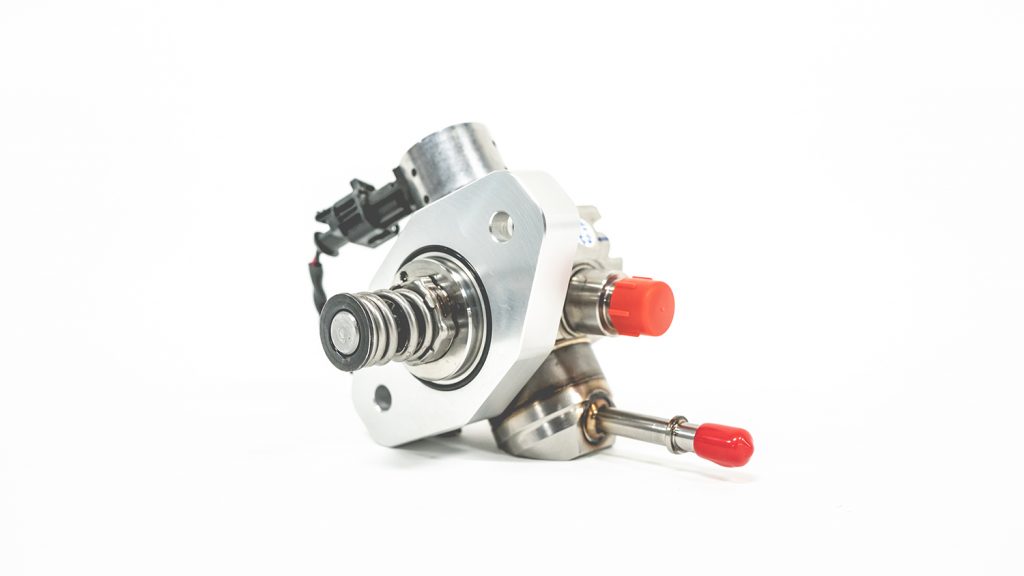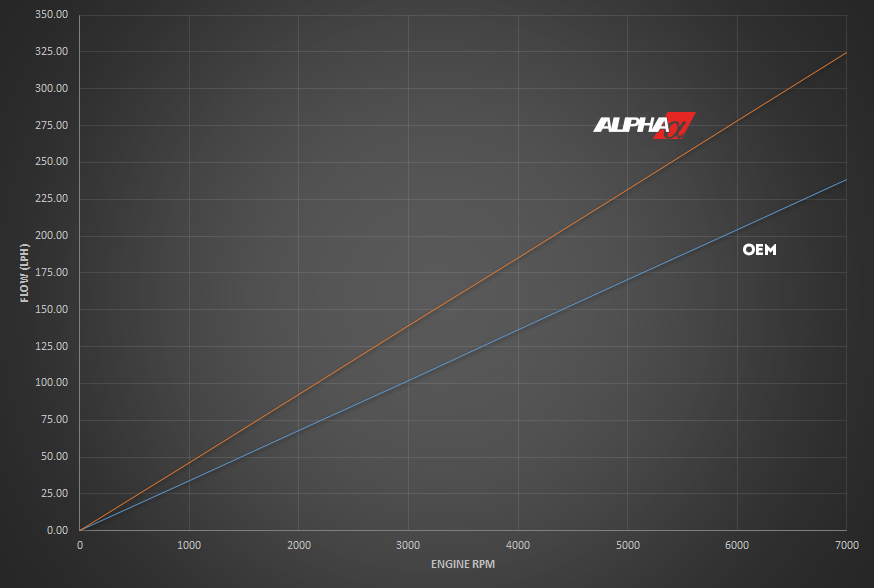 Benefits
---
E-85 Compatible
Capable of Flowing Over 338 LPH
CFD Optimized
All Stainless Steel Construction
Laser Welds Mean the Pump is Sealed with no Leaks
Fully Flex Fuel Compatible
Comes Fully Assembled
Mounting Flange and Electric Harness Adapter Included
Also Includes Installation Hardware
Utilizes OEM-type Low and High Pressure Fittings
Each Individual Unit is Flow Tested
200 Bar Maximum Operating Pressure
Notes
---
In order to take full advantage of our High Pressure Fuel Pump, specific calibrations to your ECU tune file will need to be made. Once the High Pressure Fuel Pump is installed, the engine will start and run, however a qualified engine calibrator must review datalogs to verify the engine is running properly! Please contact an AMS sales representative to discuss your ECU tuning needs.
Applications
---
2017+ INFINITI Q60 with 3.0L Twin Turbo VR30
2016+ INFINITI Q50 with 3.0L Twin Turbo VR30
WARNING/DANGER: SERIOUS RISK OF FIRE, EXPLOSION, BODILY INJURY INCLUDING RESULTING DEATH, AND ENGINE, VEHICLE, AND OTHER PROPERTY DAMAGE. THIS FUEL PUMP MUST BE INSTALLED AND REMOVED ONLY BY A QUALIFIED MOTOR SPORTS TECHNICIAN. TECHNICIAN ALSO MUST BE TRAINED IN HOW TO INSTALL AND REMOVE THIS PUMP FROM THIS SPECIFIC VEHICLE. TECHNICIAN MUST NOT SMOKE OR PARTICIPATE IN ANY ACTIVITY THAT WOULD BE CONSIDERED A CATALYST FOR IGNITION WHILE INSTALLING OR REMOVING PUMP AND MUST READ THE INSTALLATION INSTRUCTIONS HERE BEFORE INSTALLATION OR REMOVAL.