AMS Performance is excited to introduce the final answer in engine damping for the R35 GTR. The patented Engine Damper by Fluidampr© is a component that was over two years in the making.
AMS Performance teamed up with Fluidampr© to provide all R35 GTR owners with the best harmonic damper on the market. Its compact size, OEM fitment, and superior damping make it the best option for every R35 GTR from stock to highly modified.
A harmonic balancer reduces destructive crankshaft torsional vibration, which is the end-to-end twisting/rebound motion, that is naturally generated during each power stroke. A harmonic balancer contributes to greater valve train and timing efficiency, plus reduces wear of critical engine components such as main bearings, oil pump, and the crankshaft itself.

You can see the striking performance difference in the Fluidampr vs "Brand 2's" damper. Performance parts related to the rotating assembly, such as rods, pistons, crank, and flywheels usually change both torsional vibration magnitude and frequency.  A stock harmonic balancer typically is only tuned for a 50hz peak variance.  Move beyond its parameters and it may leave your critical engine components unprotected when torsional vibration is at its peak.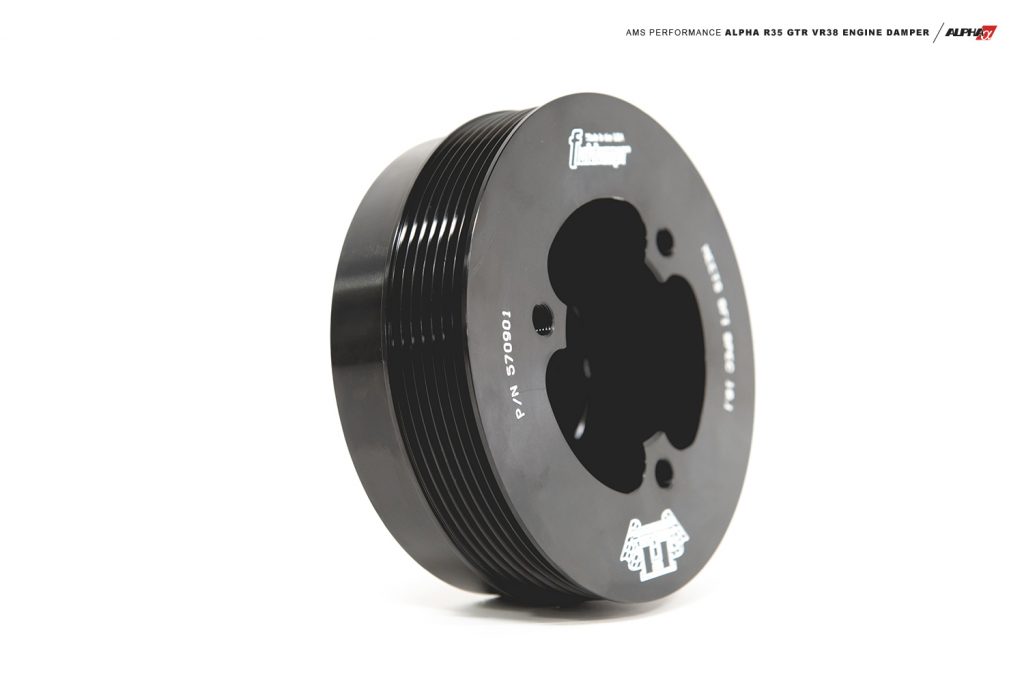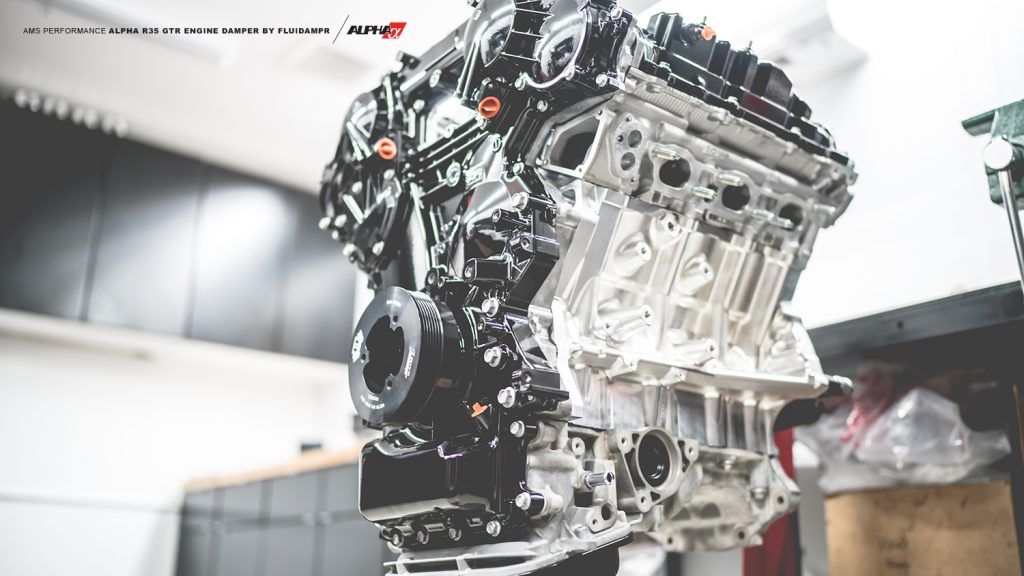 "Fluidampr is a performance viscous damper. Viscous dampers remove vibration energy from the system by shearing a free rotating inertia ring back and forth through a highly viscous silicone fluid. This converts the vibration energy into heat, which is easily dissipated through the sealed inertia ring housing. A free rotating inertia ring adds an extra advantage of controlling torsional vibration across a broad frequency range and provides the necessary protection as engine modifications are made."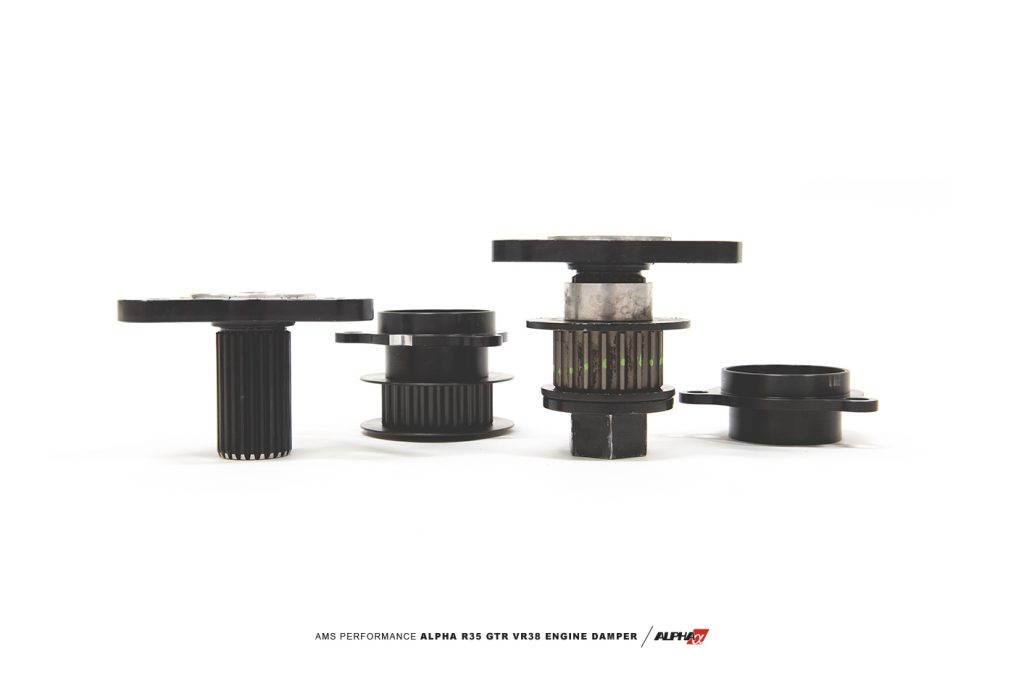 Benefits
Compact size
Reduces Destructive Torsional Vibration
Reduces Wear of Critical Engine Components
Universal Fit for Any R35 GTR
Patented Design
Built for Ultra High Performance
Greater Valve Train and Timing Efficiency
Works with Most Dry Sump and Fuel Pump Drive Systems
Black Zinc plated for Corrosion Resistance
Applications
2009 – Current Nissan R35 GT-R
Fits all USDM, JDM, Gulf, and European Models (LHD & RHD)