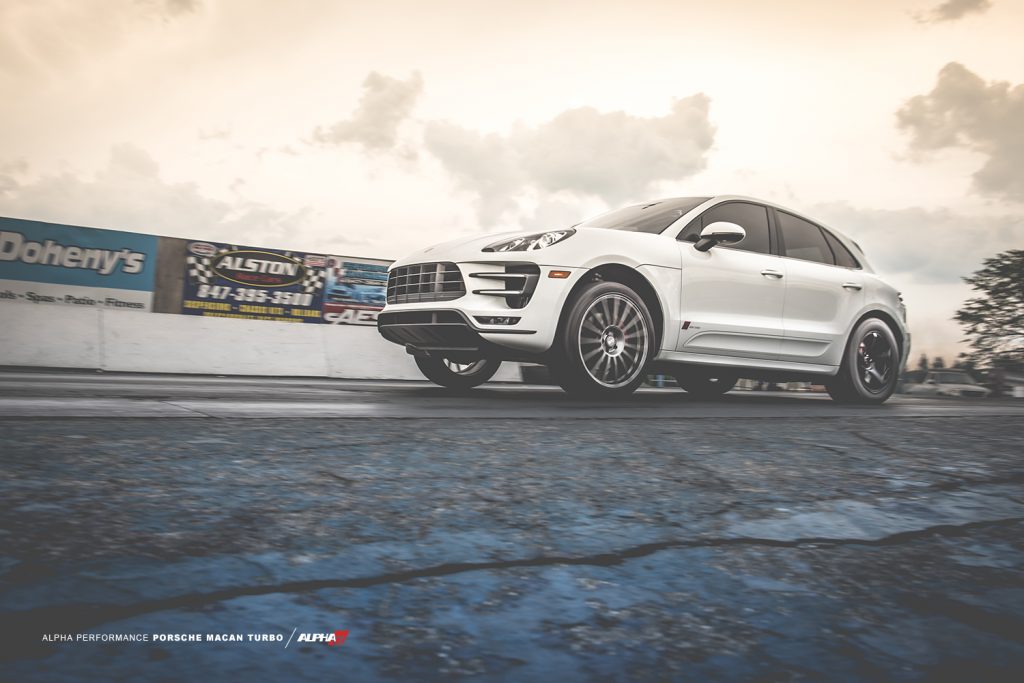 More Air In, More Air Out
The minute our Alpha Performance Porsche Macan started breathing easier using the Alpha Dry Media Air Filters and the Alpha Intercooler System our Engineers had to find a way to get all of that air out. They immediately turned their attention to the Macan's exhaust system. What they came up with was the perfect answer, times two.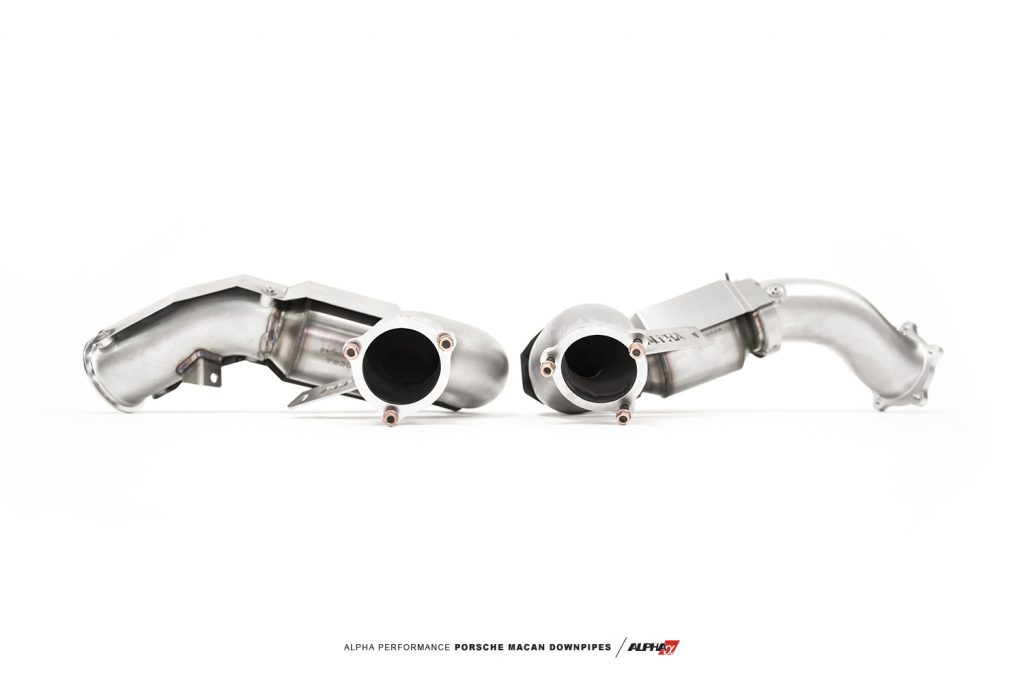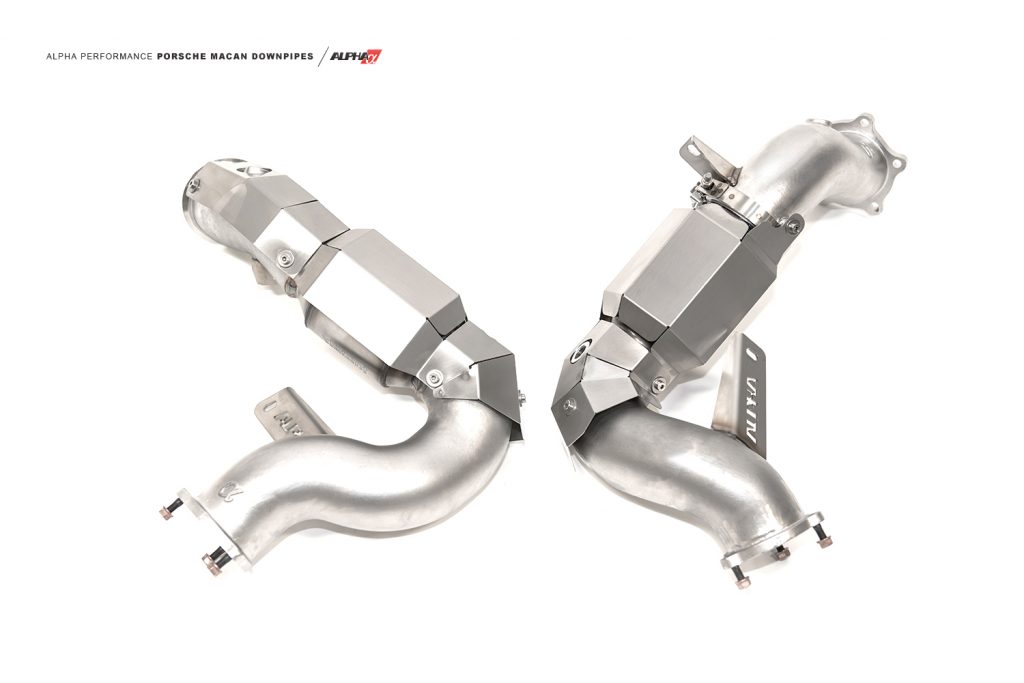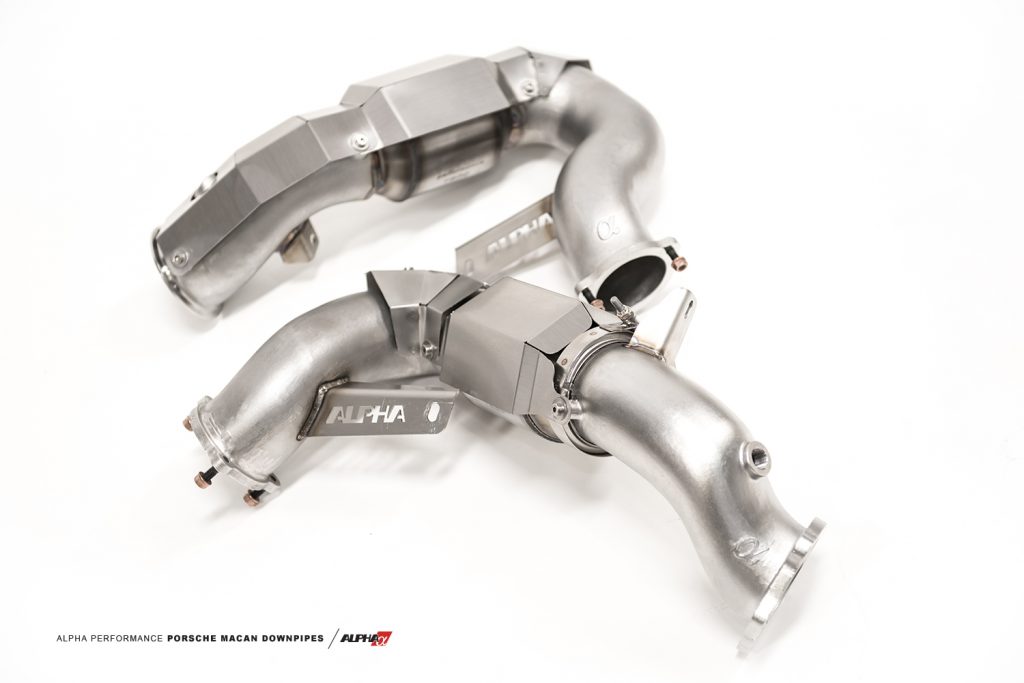 Engineered to Perform
The Porsche Macan's two factory downpipes are extremely restrictive. Our Engineers designed the Alpha Performance Porsche Macan Turbo downpipes to expel the large amount of air our Alpha filters were now bringing in. They utilized the powerful Solidworks Software program to design less restrictive transitions for the hot exhaust gasses. The creation of smoother organic transitions allows exhaust gases to flow more efficiently which lets your turbos spool quicker, delivering power, faster. Our Alpha Downpipes' over 76mm diameter is 44% more area than the stock 63.5mm stock downpipes. With the end user in mind our Engineers designed the downpipes to bolt to OEM location with no cutting, drilling, or 02 sensor wire extensions. The Alpha Downpipes also were designed with heat management in mind.
The Alpha Downpipes also feature laser cut heat shielding and a high flow Gesi catalytic converter which increases flow without compromising emissions or producing check engine light. If you have ever been under the hood of a modern automobile you know the amount of unused space is next to nothing. Heat management, therefore, is a major concern. The Alpha Performance Downpipes give you piece of mind that any critical components in the engine bay will be protected by our custom laser cut heat shielding.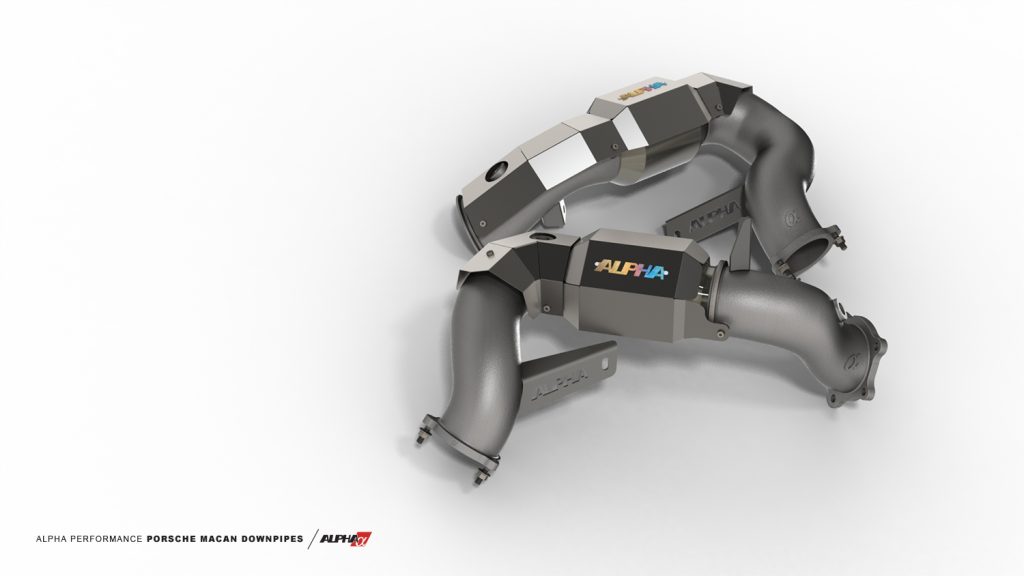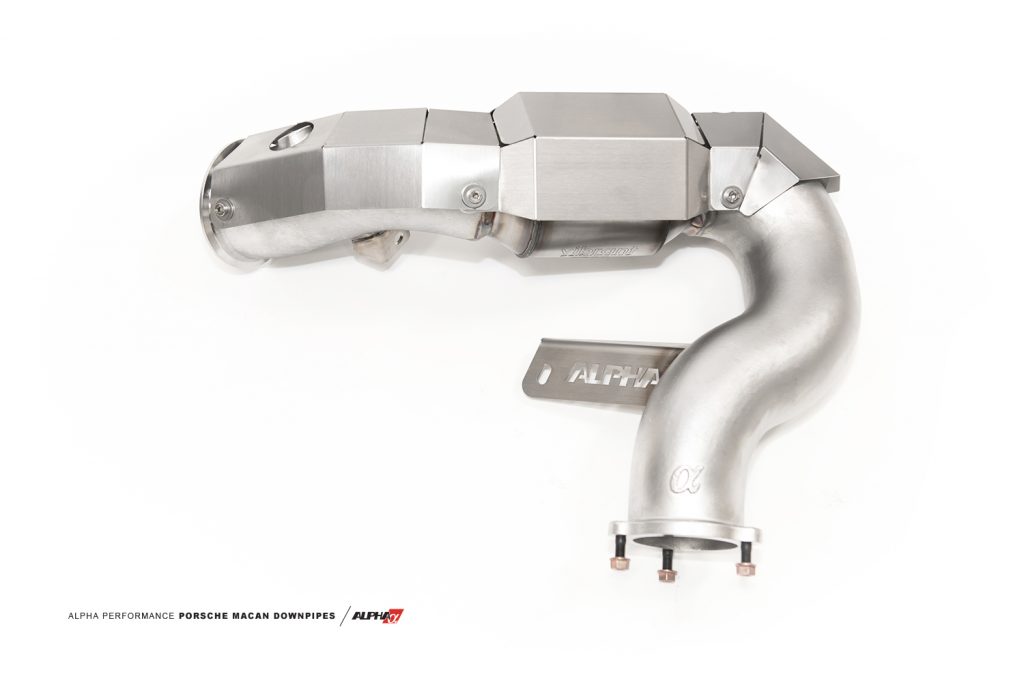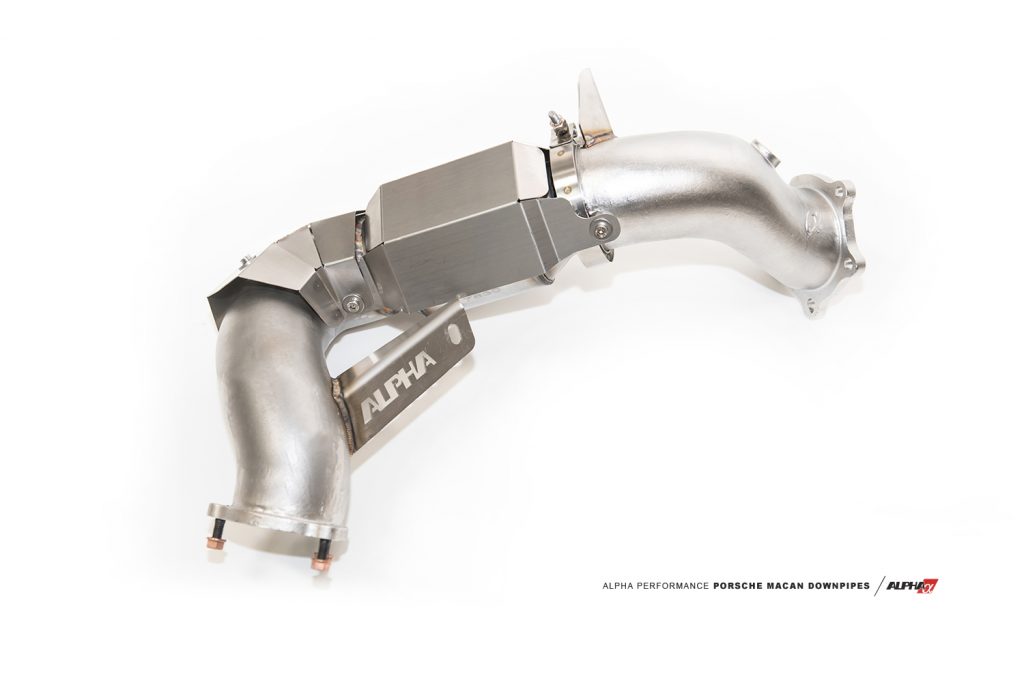 Exclusive Benefits
---
Smoother transition of hot exhaust gasses allows for turbo to spool faster delivering power faster.

Bolts to OEM location with no cutting, drilling, or 02 sensor wire extensions.

High flow Gesi catalytic converter increases flow without compromising emissions.

Alpha Macan Downpipes can be installed without removing manifolds.

Organic castings maximize space and reduce bends that hinder exhaust gas flow.

Laser Cut Heat shields safely keep heat from unibody.
Product Notes
---
44% More Area in AMS' 76.2mm Diameter over the stock 63.5mm Downpipes
No Check Engine light with GESI Catted Downpipes
Applications
---
3.0L & 3.6L Porsche Macan Twin Turbo Vehicles